Welcome
Do you feel anxious, depressed or overwhelmed? Are you uncertain how to fix a relationship dynamic that is toxic or problematic? Are you unhappy with an aspect of your life but feel stuck? Would you like the tools to create positive change?
For many years I've helped individuals, couples and families face their unique challenges. Life does not always go according to our plans. When we are off balance it is easy for depression, anxiety, post-traumatic stress and despair to occur. Conflict in relationships can become toxic rather than productive. Parenting strong-willed, intelligent children can become chaotic and troubling. In times like this it is often difficult to find the best strategies and tools to effect change in the desired direction. It is my honor to help you get the tools you need to achieve your goals!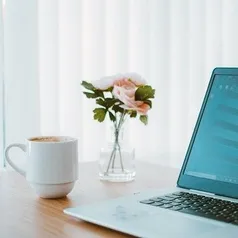 I work collaboratively with my clients to help them identify the obstacles before them and to identify and change their problematic patterns of behavior. I tailor tools specifically for each client and their unique situation and abilities. Utilizing a variety of research based therapeutic paradigms, I offer clients tools from Cognitive-Behavioral Therapy, Dialectical Behavioral Therapy, Solution-Focused Therapy and Positive Psychology. I recognize that you are important and unique and I approach each client with compassion, respect and a genuine desire to provide you with the tools you need to create positive change in your life. I believe therapy should be goal directed and should be based on your needs.My clients trust me because I am not only respectfully honest and straightforward but I support and challenge to help them create the change they desire.My private practice is located in UTC and is one block off of La Jolla Village Drive. It is easily accessible from La Jolla, Carmel Valley, Del Mar, Rancho Santa Fe and the surrounding areas.